Spontan Creative Media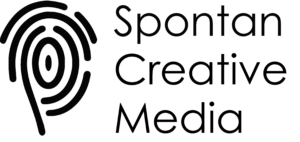 Spontan Creative Media
Discover excellence at Spontan Creative Media, an award-winning agency that empowers medium and large businesses to surge ahead in the competition through unparalleled digital experiences.
Our expertise spans design, full branding, app, web and game development, video spots and animation, marketing and communication.
Trusted by major companies and organizations locally and internationally, we're at the forefront of innovation.
At the Future2Tech fair, we will display a SaaS model called ROI (roi.com.al), another spinoff of the company that is going to empower Balkan businesses in the fields of delivery and e-commerce.
Notably, we've ventured into the VR scene, crafting the groundbreaking VR game "Billionaires Show."
Web: www.spontan.agency
FB – https://www.facebook.com/spontan.agency
IG – https://www.instagram.com/spontan_creativemedia/
LI – https://www.linkedin.com/in/spontanmedia/
YT – https://www.youtube.com/@spontancreativemedia